How It Works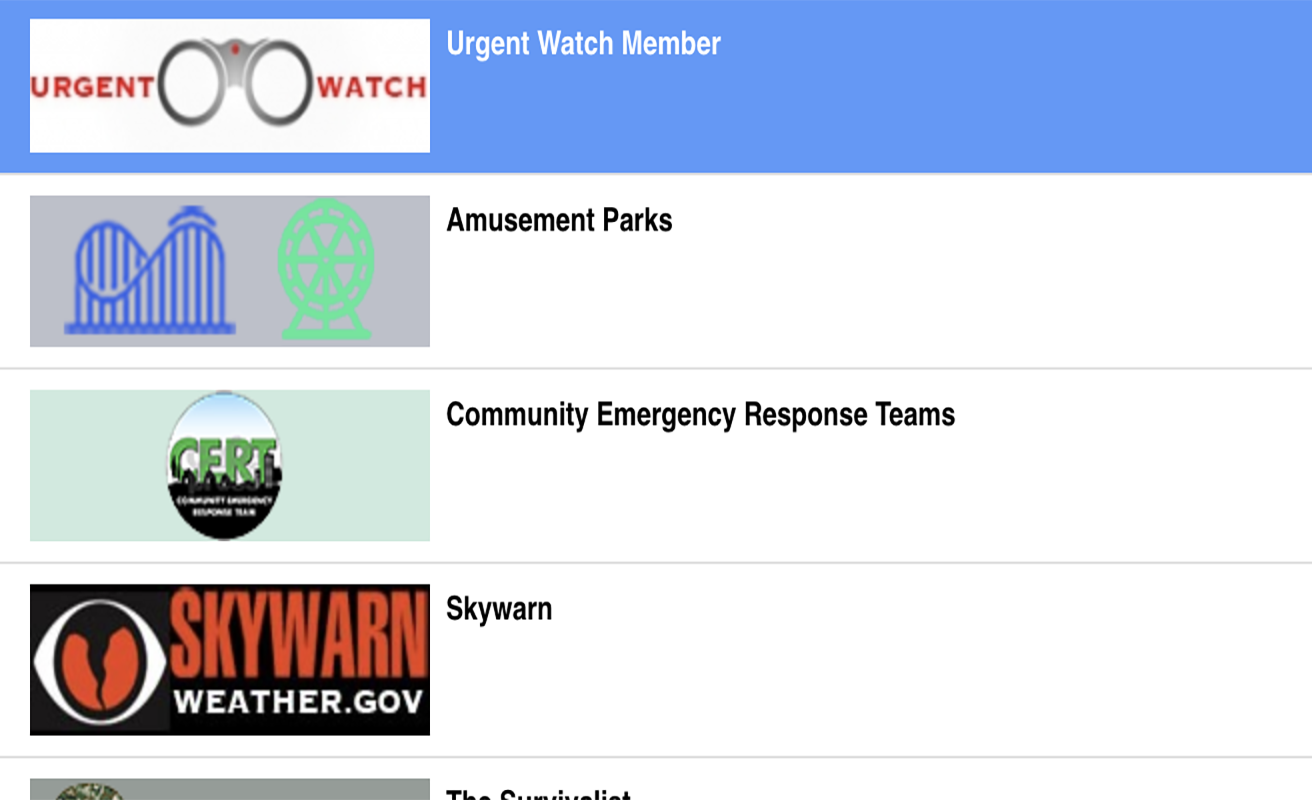 Join your Group
Stick Together. First, pick your profile Group. Urgent Watch keeps your Group together by tagging your Incident Reports with your Group information like mission, website, social media pages, etc..

If you don't see your Group listed, just ask so we can add it!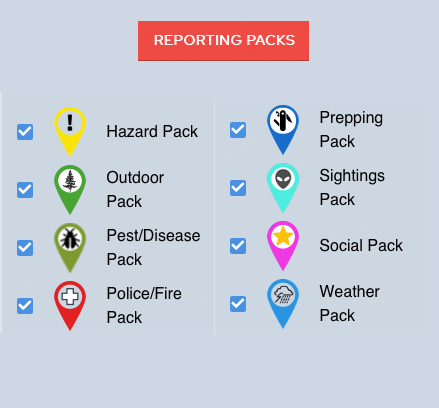 Choose your Interests
Custom Map Experiences. Select the topics that interest you. Reporting Pack configurations are unique to each user.

Share events with others like extreme weather, hard to find products, hazardous situations and more!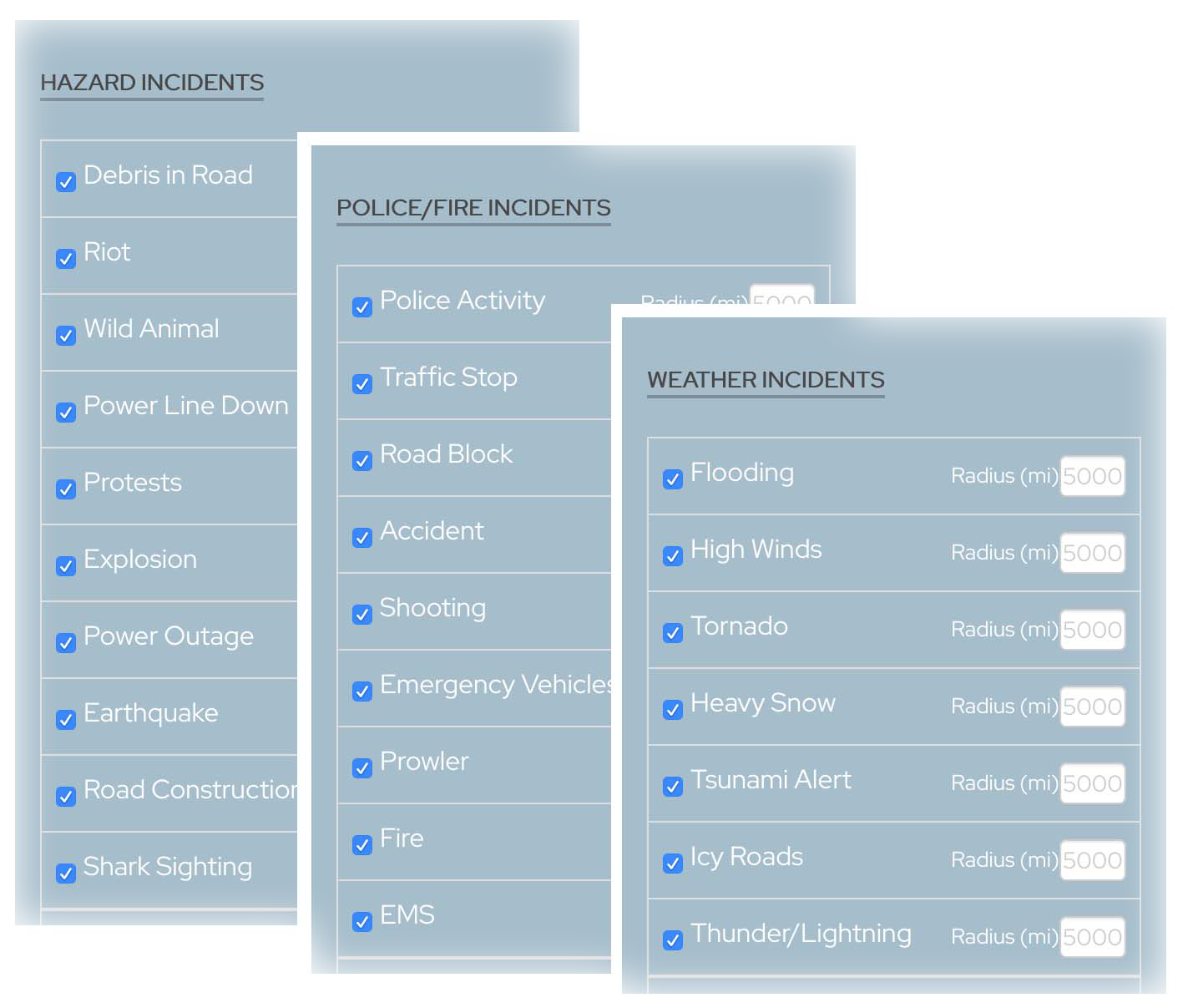 Customize Your Alerts
Have It Your Way. Real-Time Reporting, Email Alerts and App Push Notifications are available to all users. Choose which alerts make sense for you and how far away you would like to be notified.

No matter if you live in the city or away from everyone in the country, your Urgent Watch experience can be tailored to your needs and interests.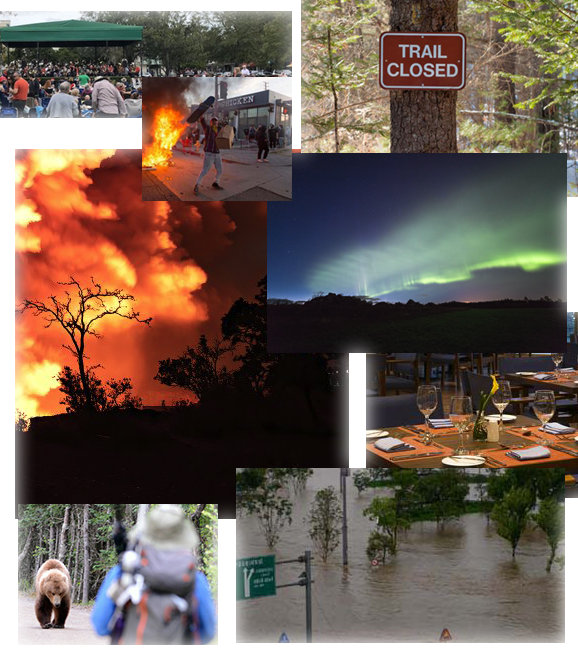 Keep An Eye Out
Share. Keeping an eye out for each other helps you, and others, better understand whats going on in your community, your special interest groups and around the world.

By leveraging the knowledge others share you don't have to depend solely on unreliable news sources and confusing social media.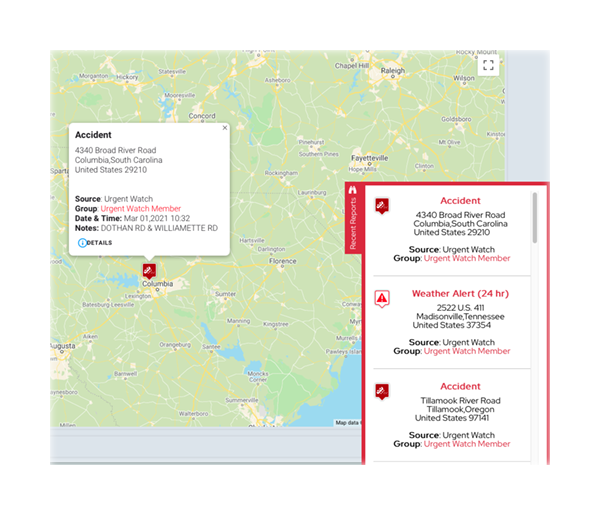 Receive Alerts.
Check the Watch Map, your Email or your Phone and receive Alerts when events happen near you. Alerts can be adjusted to your location and needs.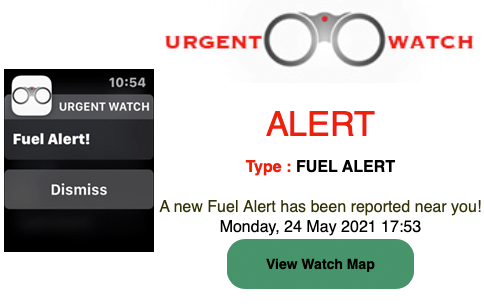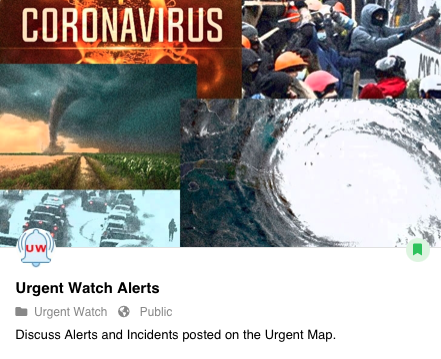 The Urgent Watch difference is how we share information - our Reporting features allow individual users to share information about many topics (Weather, Hazards, Outdoor Activities, etc..) This shared information is available to anyone interested in those categories and within a certain geographic area (based on a user's preference). So, no matter what Facebook groups you belong to, Twitter users you follow or who you like to chat with, you still get important information reported by everyone!




Don't have an Account yet?
Register now to start sharing incidents and events in your community and receive instant alerts for the things that are important to you!